Hello friends!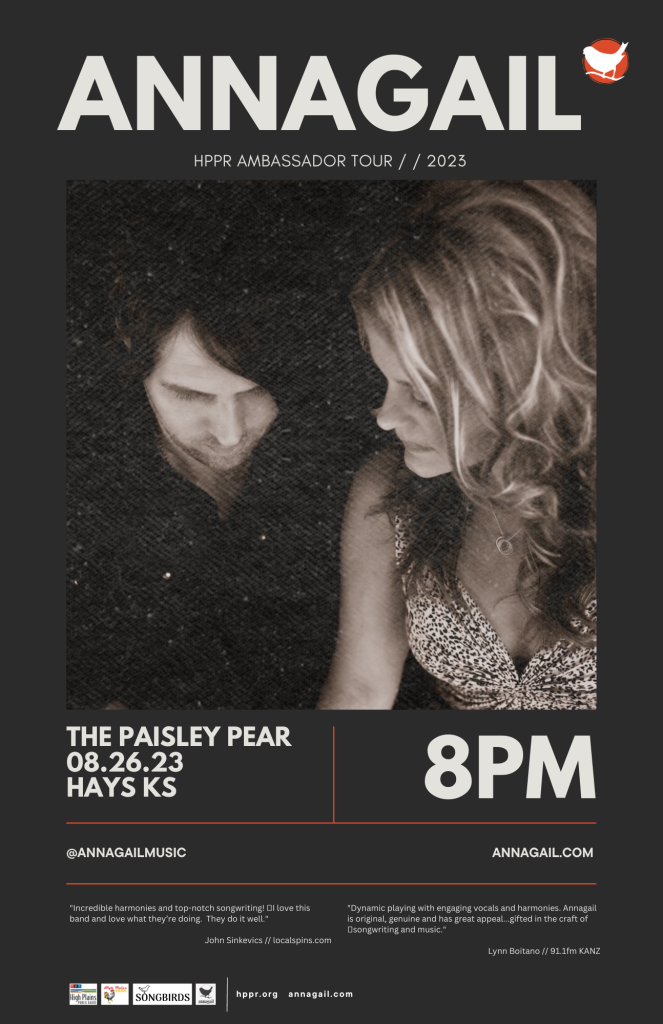 Summer days in Michigan can be tricky and elusive sometimes.  But doesn't everyone say that about their state's weather patterns?  We've been soaking up the days of sun and reading good books on the cloudy ones.  How's your summer treating you?
We have a few more Michigan shows before we head out to the proverbial west.  Need a few soulful moments on your calendar this month? Get out your Sharpie™  – We have songs to share – brand new as well as tried and true.
We are very much looking forward to playing a concert in a 'new to us' listening room, August, 3rd, at The Clover Room in Kalamazoo, Michigan, with our swanky-twang good friend, Carrie McFerrin, then back to see our friends at C3 and St, Ambrose Cellars.
Hope to see you at a show. Let's lift a glass together to making it to 2023 – and for keeping on.  We continue to work through the new songs we put out into the world the past few years.  It might be them working on us more than us working on them.  The process goes both ways.  If there is anything supernatural about existence on this weird blue ball, it is music. I think Dumbledore says something to that effect.
 Come see us on the HPPR Ambassador Tour // 2023!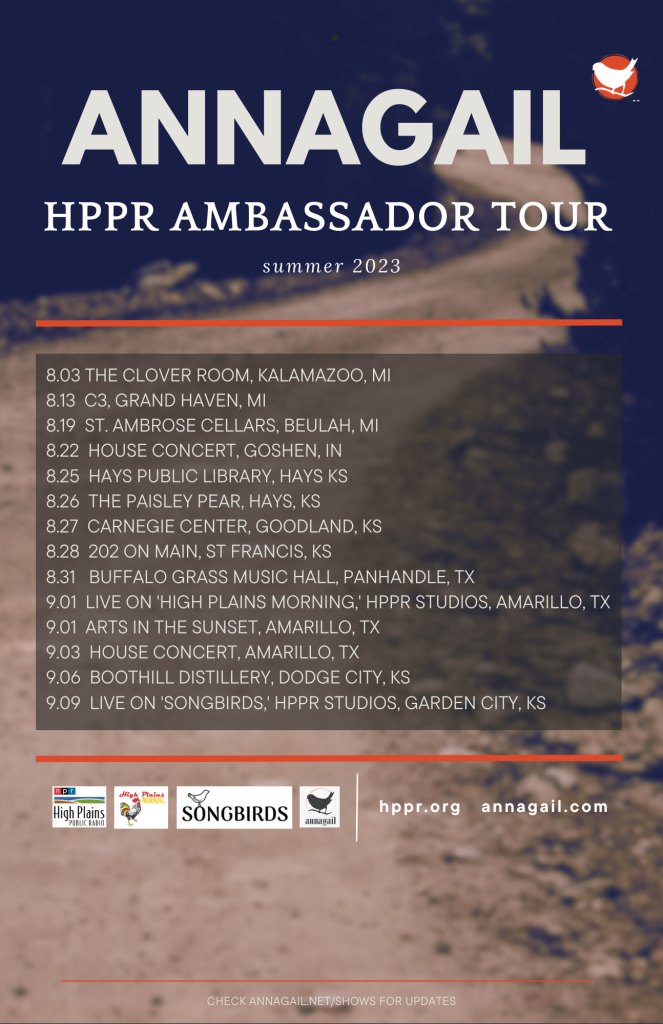 We're so excited! It's been far too long since we've toured the High Plains! We're grateful for all the years of support and airplay from High Plains Public Radio. We are honored to give back and help spread the love for HPPR!   We'll be playing as a trio with our daughter, Faith, lending some wonderful harmonies.
HPPR has been with us since the beginning. THE beginning.  Since the days of commercials you had to sit through and using pencils to fix our Bon Jovi cassettes and our phones were just for talking.
Tour prep is always a special time.  So here we go. Get out your calendars or acceptable digital gadgets. …a real life calendar just sounds more romantic though.  Circle some dates and let's make plans to be together, share some stories and laughs about the road ahead and all that's in the rear view.  …cuz' it's alot.
Safe travels and take good care of each other.
– jared and jennifer
p.s. Make sure and follow us on BandsInTown so you don't miss any more concert announcements.