Two New Albums: 'Home' and 'Baby, It's You' Out Now

Kind Quotes from Nice People
"Dynamic playing with engaging vocals and harmonies. Original, genuine and has great appeal…gifted both in the craft of songwriting and music."
-Lynn Boitano // Program Director 91.1fm KANZ
"Incredible harmonies and top-notch songwriting! An example of fortitude, endurance and incredible talent. There are few artists that have endured the sort of pain and travails that Annagail have experienced, and come out of it creating beautifully compelling music with a hopeful air. I'm literally in awe of this West Michigan group's resilience and the example they set. I love this band and love what they're doing.  They do it well."
-John Sinkevics // Host of LocalSpins on 88.1fm WYCE
"Words escape us. These are friends and beautiful humans. If you get a chance somewhere down the road to see Annagail, take it. We cried, we laughed and we didn't want their documentary to end. Holy Ghost and Whiskey– gonna have a glass and watch it again."
-Gary Hanks // Co-Owner of Seven Steps Up Listening Room
"Small town anthems about times both desperate and idyllic, but tempered with life-triggered, healthy agnosticism. There is joy and there is pain, and at its best Annagail shows you how to celebrate both."
-Chad Wedeven // Stolen Wallpaper Music Review
"Annagail has found the meaning of music: to say what many of us want to about life but fear the rejection of saying it."
-Levi Perkins // 'Crossroads' 107.9fm KZLS
"Their songs celebrate the overcoming of trials and love in a way that displays a deep understanding of life and living through it."
-Matthew Scott // Owner/Lemonjellos
"Annagail are great singers with a great sense of melody and a desire to touch the souls of those they play for."
-Mitch McVicker // Singer/Songwriter
"A great band with an amazing story behind them. We couldn't be happier to have them back and on our stage!"
– SpeakEZ Lounge // Grand Rapids MI
"Annagail delivers heartfelt songs in the context of a band whose zeal is the kind reserved for the young and passionate. The whole band's ability to adopt a corporate identity in the music is an accomplishment few bands have the vision and humility to do."
-Don Chaffer // Singer/Songwriter with Waterdeep, Producer
"Annagail shows the talent is authentic, not studio created. With the ability to adapt to any venue, they show themselves as consummate professionals – more worried about the audience than their ego."
-Derek Emerson // Hope College Arts Coordinator, Holland, Michigan
"Kansas' best alternative band."
-Darren Tyler // Platform Artist Management
"…gifted songwriting.  Annagail carries you on a musical journey filled with reflection, honesty, surrender, admiration, struggle and celebration.  A band in a class where few are blessed to be."
-Jeff Geisel // Music Buyer/Baker Book House
Highlights
6 albums, 2 EPs and a live album, recorded at Seven Steps Up, currently in mixing.

2 songs placed in the feature film 'Decision' starring CCM vocalist Natalie Grant and country artist, Billy Dean

WYCE Jammie Nominated for Artist of the Year (2021/2022)

BettySoo

guests on accordion on 'Parade' from newest album, 'Baby, It's You'

Previously signed to ALLEntertainment working with Brad Allen and former Curb Records producer and A&R head, Chuck Howard and producer Keith Follese

'Beer City Buzz Track' artist on 94.5fm WKLQ, "The Q"


Jennifer part of Michigan Music Alliance's 2021 International Women's Day tribute to Aretha Franklin in an all-female Michigan super-group with a dynamic "Respect" cover and video

Featured in 2014 CCM Magazine article, "The Indies"

Jared was featured in 'Empty Spaces ' documentary series by Live Music Society highlighting the pandemic's effect on venues across the nation that included, Kyle Cook of Matchbox 20, Seth Glier, Albert Lee, Alice Peacock,

Glen Phillips,

Alan Parsons and Bill Chrysler and many more


"If All I Had" hits number 1 on several Midwest radio stations

"If All I Had" included on 2010's "We Are The World II | Artists for Haiti released to radio

Jared recorded and toured extensively with Satellite Soul signed to Ardent/Forefront records

"The Final Say," Featured on Integrity Management compilation

2 albums released on California based 'Big Round Records' label

Have opened for Plumb, Jennifer Knapp, Pillar, Bleach, Superhero, Jason Ingram, Satellite Soul, The Appleseed Cast, Christopher Williams, Waterdeep, Ellery, Valentiger, Clear,

VOTA, Chris Bathgate,

Mitch McVicker, Yam Haus and many others

Produced and booked own 'house concert' tours through Midwest

Were featured weekly on syndicated "Phil and Colby" radio show 95.5fm KAHE

Produced short film/documentary 'Holy Ghost & Whiskey'

College radio airplay of 'Pretty Alone' including KU to U

niversity of Arkansas

Twice featured artist on LocalSpins on 88.1fm WYCE in Grand Rapids, MI

Featured guest on Calvin College's '

Inner Compass' Television show
Press
Notable Venues
Seven Steps Up / Spring Lake, MI

Park Theater / Holland, MI

Knickerbocker Theater / Holland, MI

Buffalo Grass Music Hall / Panhandle TX

The Bottleneck / Lawrence, KS

Jammin' Java / Vienna, VA

Lynne Sherwood Waterfront Stadium // Grand Haven, MI

New Earth Coffeehouse / Kansas City, MO

Union Colony Civic Center / Greeley, CO

Speak EZ Lounge / Grand Rapids, MI

Midtown / Grand Rapids, MI

The Stray / Grand Rapids, MI

Kirby's Too / Wichita, KS

Remick Heritage Center for Performing Arts / Alma, MI

The Olive Branch / St. Jo, MO

Livestock Festival / Wichita, KS

Rome Capitol Theater / Rome NY

Tumbleweed Festival / Garden City, KS

New Union / Minneapolis, MN

Kulturcafé Knicklicht / Leipzig, Germany

Lemonjellos / Holland, MI

Faith House / Elkhart, IN

High Plains Public Radio Performance Hall / Garden City, KS

Crescendo Club /

Fort Wayne, IN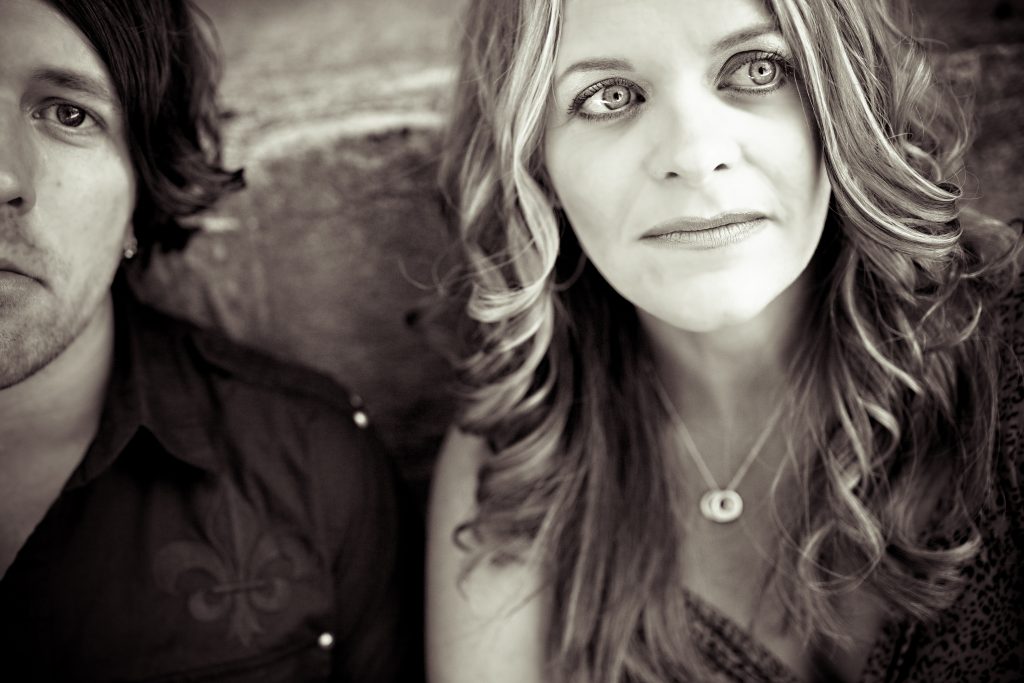 "Small town anthems about times both desperate and idyllic, but tempered with life-triggered, healthy agnosticism. There is joy and there is pain, and at its best Annagail shows you how to celebrate both."
-Stolen Wallpaper Music Review
They've always defied and stretched genres, equal parts singer/songwriters and rock band.  Thinking man's Americana.  Pop for philosophers?  Country for the curious? Rock for the recluse?  Whatever you need to call them, Grand Rapids, Michigan based, Annagail weave heartache and hope for the disillusioned.  If  'Folk-Rock' never made sense before, it will now.  "Its not uncommon for me to listen to The Cure and Steve Earl back to back…before breakfast," Jared has said of their fluid style.
8 albums deep, a blend of courage and frailty are embraced and they're proud of both.   2021 brought the release of two albums, 'Home' and "Baby, It's You," as the world entered the surreal advent of the pandemic.  Annagail embraced the dread of the unknown and paradox of solace afforded by quarantine.  From lush strings, pianos, searing guitar solos and vocals fit to weep over – to a lonely harmonica accompanied by delicate fingerpicking and accordion.

Another studio album is already underway and they're mixing a live album, recorded at the famed listening room, Seven Steps Up.  While managing enough headspace to edit and produce a 40 minute mini-documentary chronicling their last decade as a band and the making of the album 'Home' in the midst of a pandemic, reeling from the abduction (and fortunate recovery) of their daughter, debilitating chronic illness and the icing on an already awful cake with a house fire that took their home and studio in 2016.  "I can think of few bands or artists that have endured the sort of pain and travails that Annagail have experienced, and come out of it creating beautifully compelling music with a hopeful air," says John Sinkevics of localspins.com.
This intense season led them to lay music down.  Annagail went silent. "We had a hiatus of the soul, you could say," Jared half jokes.  "Sometimes you have more questions than answers and it takes a lot of space to work through them and see what you're made of on the other side," Jennifer aptly states.  Music came back.  It's a story worth asking them to tell… if you bring a good bottle of whiskey.
Lyrically they've always framed the journey of hope and renewal.  Now poignantly understood after coming face to face with surrendering the passion of the heart.  "I would never recommend it," Jennifer says. "It leads to a fairly immediate identity crisis."   Ironic that songs birthed from grieving and longing got Nashville calling.  "Apparently there was something endearing about reaching that artistic breaking point. It's been a wild season but we're surviving somehow," agrees Jared.  "…a mix of holy ghost and whiskey."

Their EP, The Cabin Sessions, produced and recorded in Nashville with hit-maker Keith Follese' (Lady Antebellum, Faith Hill, Katy Perry, Emerson Drive) is a glimpse into the influences of their songs. Electronic flourishes meet undeniable rootsy hooks.  On numerous compilations and even a feature film soundtrack ('Decision' starring CCM vocalist Natalie Grant and country artist, Billy Dean) they're an established act.  Opening for Plumb, Pillar, Bleach, Superhero, Jason Ingram, Satellite Soul, The Appleseed Cast, Christopher Williams, Jennifer Knapp, Ellery, VOTA, Valentiger and many others.
Brad Allen, owner of ALL Entertainment and COO of Midas Music along with Follese' was quick to connect with Annagail.  Working with Keith and Chuck Howard was an especially meaningful time for the band, Jared says. "I'll never forget when I was on the phone with Keith and he said we were great writers and had some hits on our hands.  A surreal, humbling moment."
Playing colleges, bars, coffeehouses, listening rooms, festivals and theaters, they've honed their craft from their midwest roots and beyond.  Criss-crossing the U.S, (in their 'Vanagail') Europe and South Africa are evidence of that.
Waterdeep's Don Chaffer produced  'Linger In Bloom' and the previous 'Slightly Certain,' album, which featured Lori Chaffer on 'The Enemy and the Avenger.'  "They're the real deal," raved Levi Perkins of 'Crossroads Radio.'  "They say what many of us want to about life – but fear the rejection of saying it."
Annagail desire to create meaningful moments. "The gig doesn't validate us," says Jennifer. "Sharing what we're compelled to do and what makes us feel alive is the motivation…Music can't be touched, but can touch."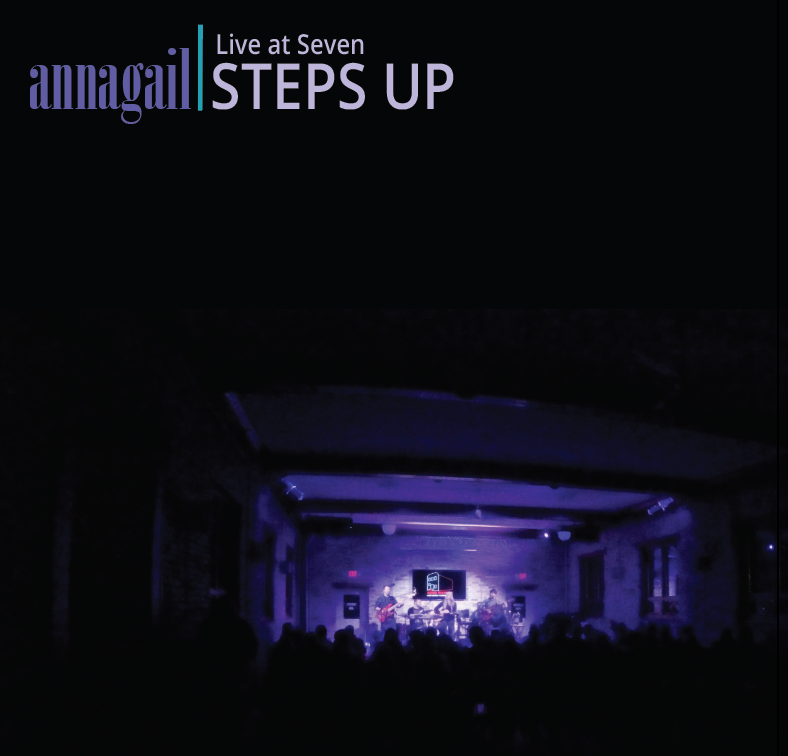 Coming Soon!
We're so excited to release our first live album.  We captured a show at the famed, late listening room, Seven Steps Up in Spring Lake MI.  This venue was our personal Ryman and its surreal and bittersweet to be mixing the album now after the closing of the venue and losing our dear friend, co-owner Gary Hanks, recently.  It was nothing short of a transcendent night.   Some concerts are special, some are sacred.  A fantastic crowd at a fantastic venue.  We did a three camera shoot and multi-tracked the audio.  We're humbled to finally give these 'live arrangements' of songs a home.  Many of the songs in our set have morphed and developed over the years of performing and it will be as deeply satisfying for us, and hopefully your ears, to get it out.  Coming soon!  Thanks to all the beautiful souls in the audience that night for listening and singing along.